Services: Custom Landscape Photography Tours: Alien Landscape: Exploring The Vistas, Hoodoos And Canyons Of Bryce Canyon National Park
The scenery at Bryce Canyon is some of the most dramatic and unique in the country. At nearly 9000 feet, it's the highest national park in Utah. Fast moving clouds and thunderstorms are a regular occurrence, creating endless photographic possibilities. Even without the drama from above, there is not anything ordinary about this stunning landscape. From its time weathered hoodoos, to colorful rocks and cliffs decorated by stately trees Bryce Canyon meets the gold standard for world class beauty. Although the park is small, the possibilities for exploration are nearly endless, with meadows teaming with wildlife, hidden and unexplored vistas, and rarely seen canyons.
Optimal Dates:
April through September. Snow can occur as late as May.
Summer time usually brings dramatic skies to the park.
What We'll Focus On:
• Abstract compositions of hoodoos and textures
• Proper exposure techniques for illuminated red rock
• Using a graduated neutral density filter to
capture dynamic range
• Creating maximum impact grand scenic images
Recommended Trip Length:
2 - 4 days (2 day minimum)
Meeting Location:
Bryce Canyon City, Utah
Physical Demands:
Light, Moderate or Strenuous (depending on activity level.) Some level hiking is required to walk around rim of the canyon with brief exposure to heights. The extra effort to hike into the canyon's amphitheaters is definitely recommended, but not required.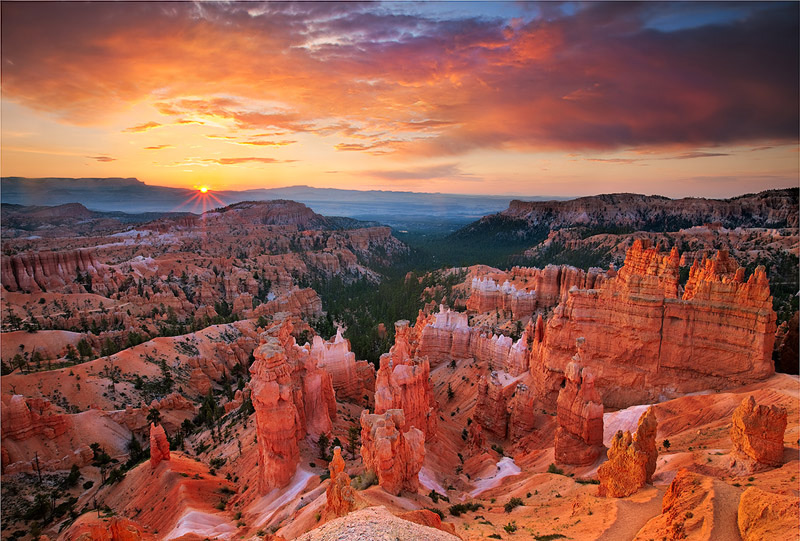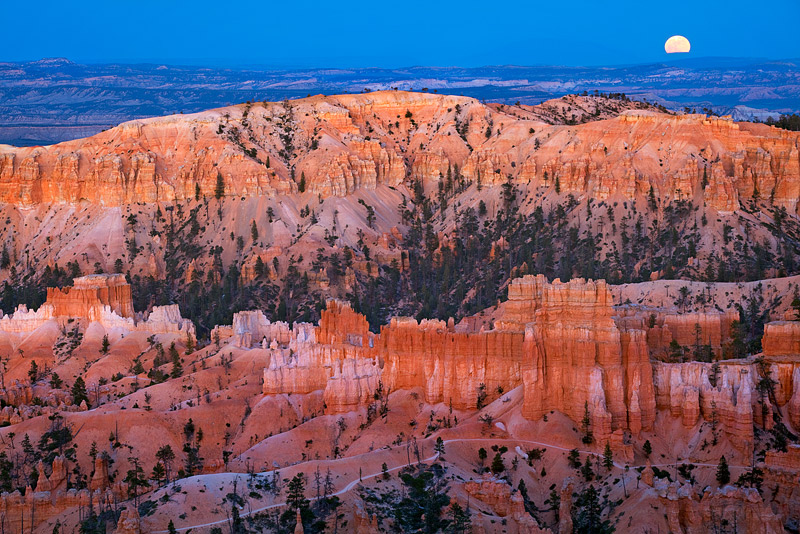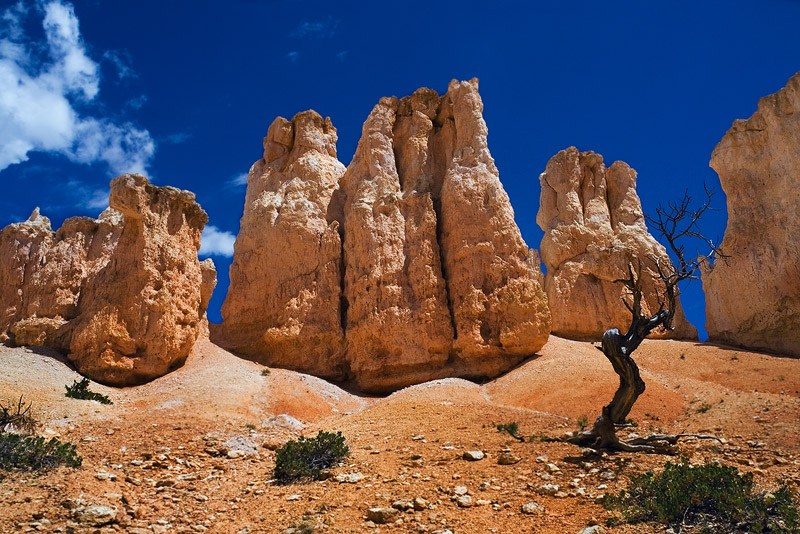 Details, Details, Details...
Please contact me prior to paying a deposit to discuss the following:
Confirm availability for your selected start date
Arrange additional transportation from either Phoenix or Flagstaff (extra fee per person)
If you'd like to pay via personal check or money order
Interested in a private group tour of more than three persons
If you have any specific concerns about equipment, physical ability, or health related issues
Additional discounts apply on trips three or more days in length
This trip can be combined with the Zion Narrows tour
More Information You Need to Know
Trips begin at sunrise and end at sunset each day
Your personalized trip itinerary, including all the necessary information about the tour, will be delivered to you within 45 days of your selected start date
Deposit, Cancellation and Refund Policies
Security deposit of $150 is applied towards the full cost of the tour
Deposits are fully refundable (less a $35 administration fee) 90 or more days prior to the start of the tour
Refunds to be issued within 21 days
Deposts are non-refundable less than 90 days before the start of the tour
Remaining balance due 45 days before the designated start date
If a cancellation occurs within 30 days before the designated start date, full cost of the tour is retained
If cancellation occurs all owed and paid fees can be transferred (at no extra charge) to the cost of an additional tour to be used within one calendar year (one time only)

Reservation Deposit
$150.00