Description
Grandeur, it's not a word we use daily. In southwest Colorado amid endless mountains, it's practically around every corner. In the summer months, these high places erupt into mind-blowing profusions of color, showcasing nature's finest scenery. Rolling tundra, sparkling streams, fields of flowers and radiant lakes lie beneath towering peaks. Places so spectacular, you have to see for yourself to believe it. Now you can.

What better way to tour the San Juan Mountains than with someone who has spent years exploring, photographing and writing about them. Let author and photographer Michael Greene guide you on a ceaseless journey through the heart of Colorado's most spectacular range!
Optimal Dates
late June through mid-August
What We'll Focus On:
• Developing your own vision through abstract compositions
• Best techniques for capturing depth of field
• Using light to accentuate mood and drama in the forest
• Framing techniques used to achieve optimal compositions
• Using shutter speed for aesthetics in water flow
Recommended Trip Length:
3 (minimum) to 14 days
Meeting Location:
Cortez, Telluride, Ridgway, Ourray, Silverton, Lake City, Creede, South Fork, Pagosa Springs, Bayfield or Chama (NM)
Physical Demands:
Some moderate hiking at high altitude depending on the location. We can do short (1 - 2 miles per day) to moderate trips, or pursue longer day hikes (6 - 10 miles per day) and overnight excursions as well. Spending one or two days acclimating to altitude above 8500 feet strongly recommended.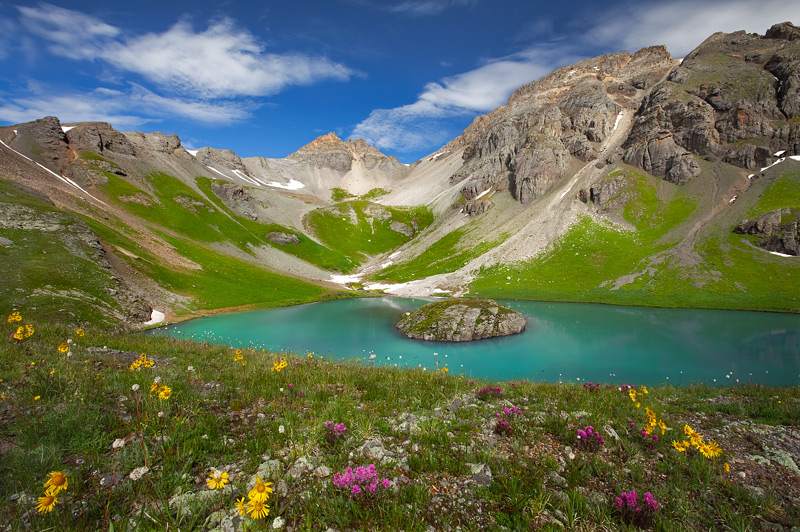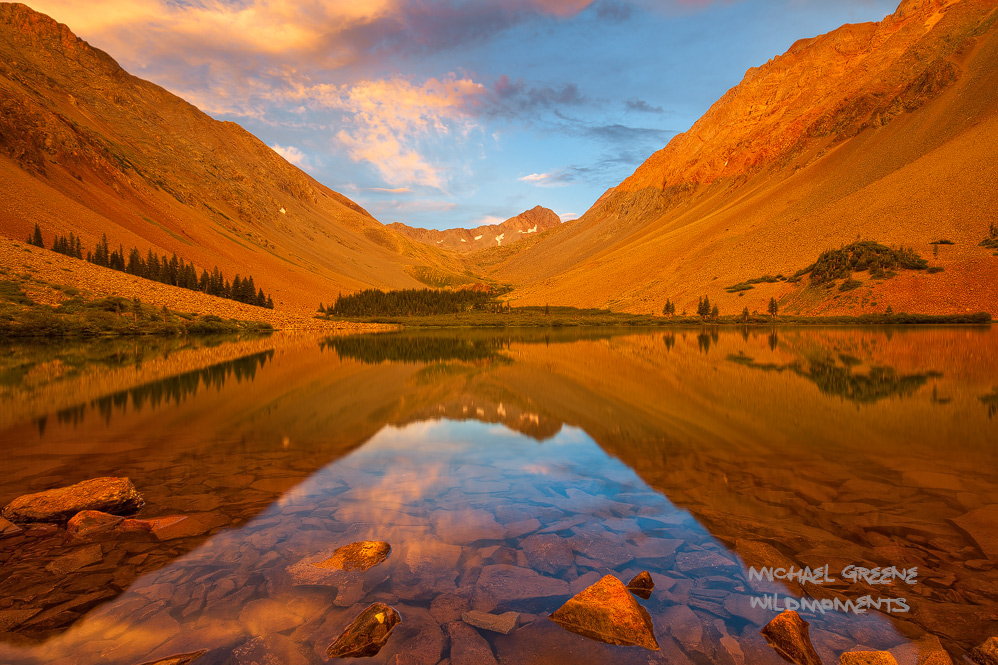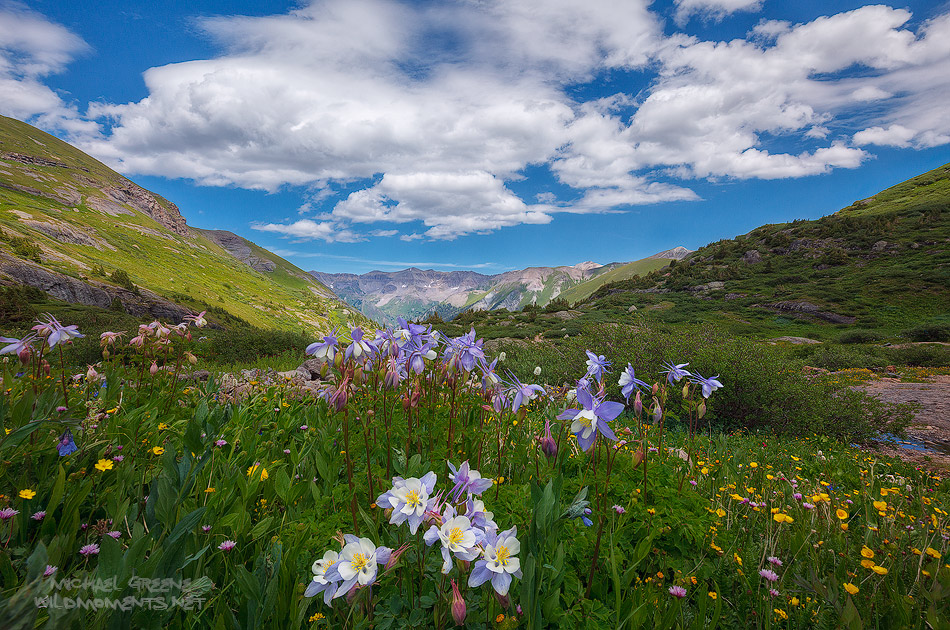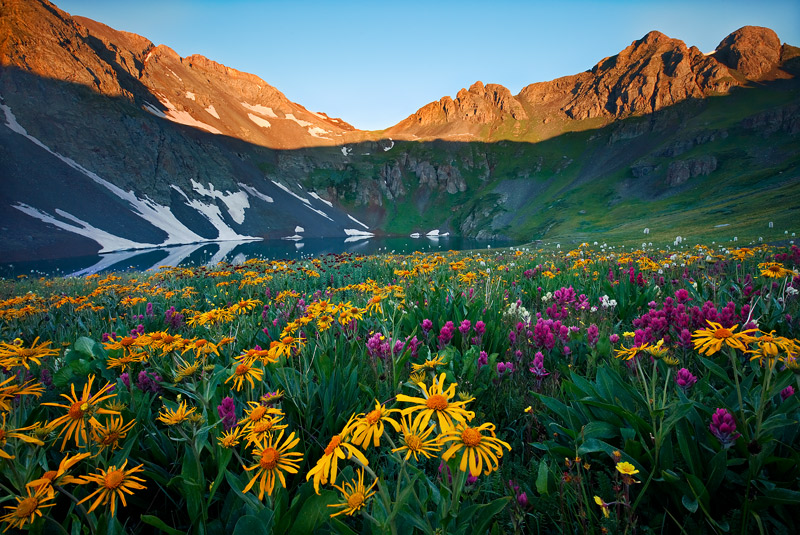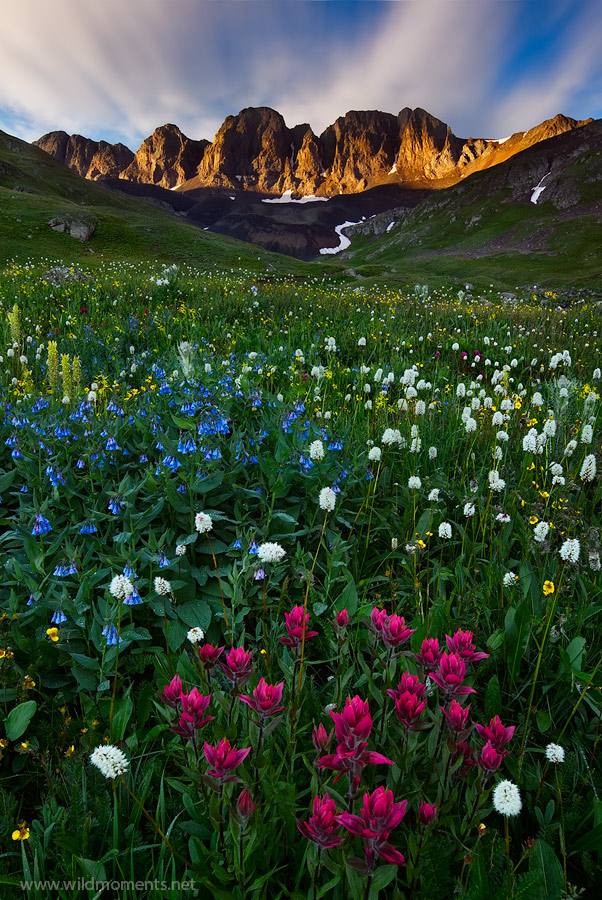 Details, Details, Details...
Please contact me prior to paying a deposit to discuss the following:
If you wish to hike less than two miles per day, a 4WD vehicle is highly recommended (Not necessary if interested in hiking longer distances)
We can either use your vehicle, rent a jeep or use mine (additional charge)
Confirm availability for your selected start date
Arrange additional transportation from either Phoenix or Payson (extra fee per person)
If you'd like to pay via personal check or money order
Interested in a private group tour of more than 3 persons
If you have any specific concerns about equipment, physical ability, or health related issues
Deposit, Cancellation and Refund Policies
Security deposit to be determined based on length of the tour ($50 for 1/2 or whole day, $150 for multiple day trips)
Deposits are fully refundable (less a $35 administration fee) 90 or more days prior to the start of the tour
Refunds to be issued within 21 days
Deposits are non-refundable less than 90 days before the start of the tour
Remaining balance due 45 days before the designated start date
If a cancellation occurs within 30 days before the designated start date, full cost of the tour is retained
If cancellation occurs all owed and paid fees can be transferred (at no extra charge) to the cost of an additional tour to be used within one calendar year (one time only)